The baby Buddha society will be airdropping a total of 100 individual tokens to holders of Series 1 consisting of three different 3D animated tokens:
- DHARMA WHEEL
- BBS RUBY COIN
- NINJA VERIFICATION CARD
We have a limited amount of tokens at the moment making there utility exclusive and exciting for holders! We will be releasing more tokens and roles as the community grows so stay tuned.
We are offering perks and ADA for our token holders! We are focusing right now on pumping ADA into our community members wallets! We believe this to be the best way to reward the society! after all we're all in this for the same reasons and that we believe powerfully in the power and future of Cardano.
BABY BUDDHA SOCIETY DHARMA WHEEL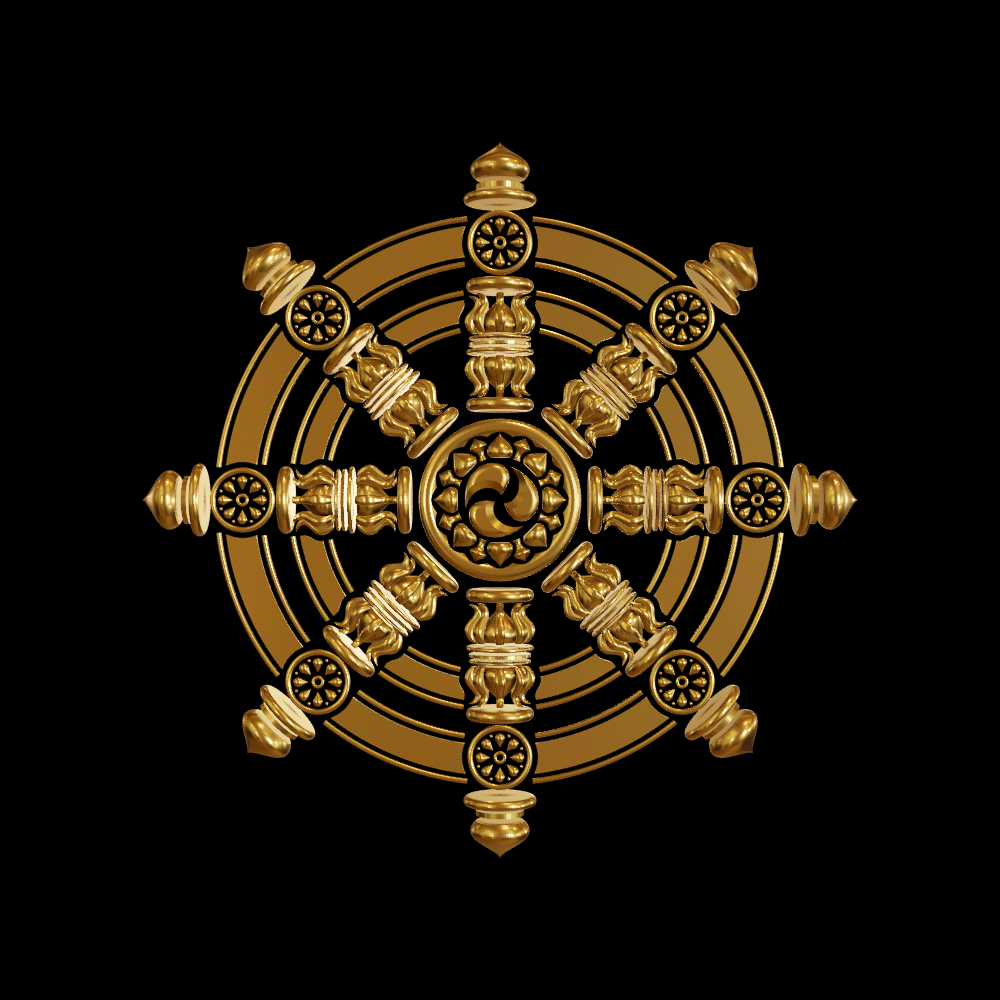 DHARMA WHEEL
Representing the Buddhas teachings! A very powerful and meaningful sign within Buddhism with a very long and intresting history.
Holders of this token will enter a raffle for a oil painted, hand crafted canvas of Buddha himself painted by Maria and shipped to your home free of all international shipping costs.
This will give you a 1-40 chance to win this soon to be master piece.
Holders of the gold Dharma wheel will also receive huge utility. We are looking to hold meditation classes and even yoga retreats eventually! We believe highly in tackling mental health which these practices and habits can help with. The dharma wheel will grant you automatic access to certain events.
More information will be included in the white paper.
In the meantime here is a little bit of information regarding this special Item In Buddhism, the Dharma wheel is seen to represent enlightenment. It remains one of the most important Buddhist symbols. It is also considered to represent the teachings and morality of the Buddha.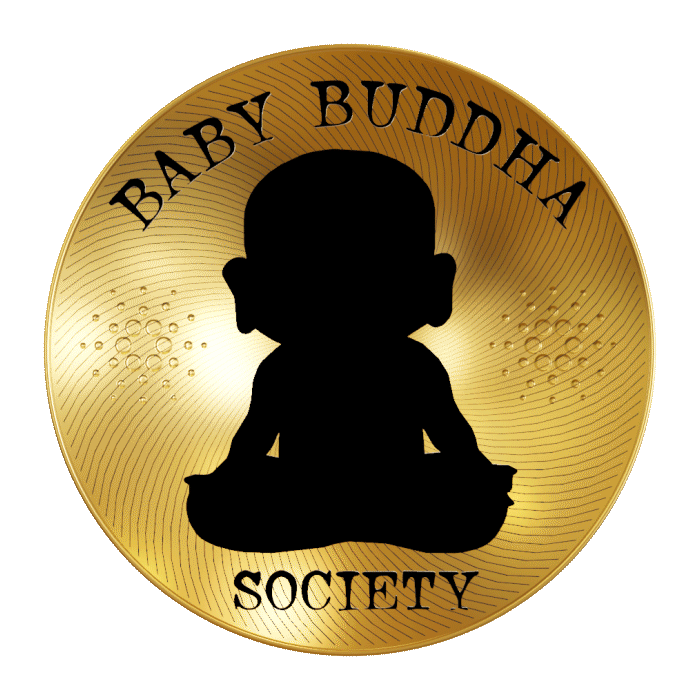 Baby Buddha Society Coin
There is also only a total of 40 BBS COINS available in the collection!
- Holders of the coin will be automatically entered into a exclusive 500 ADA raffle! Giving holders a 1-40 chance of winning a huge 500ADA.
- This coin also grants you automatic access to every exclusive token raffle we hold in our society.
- Like the Dharma Wheel our BBS Coin will also unlock first choice access to the yoga lessons and meditation courses further down the #ROAD MAP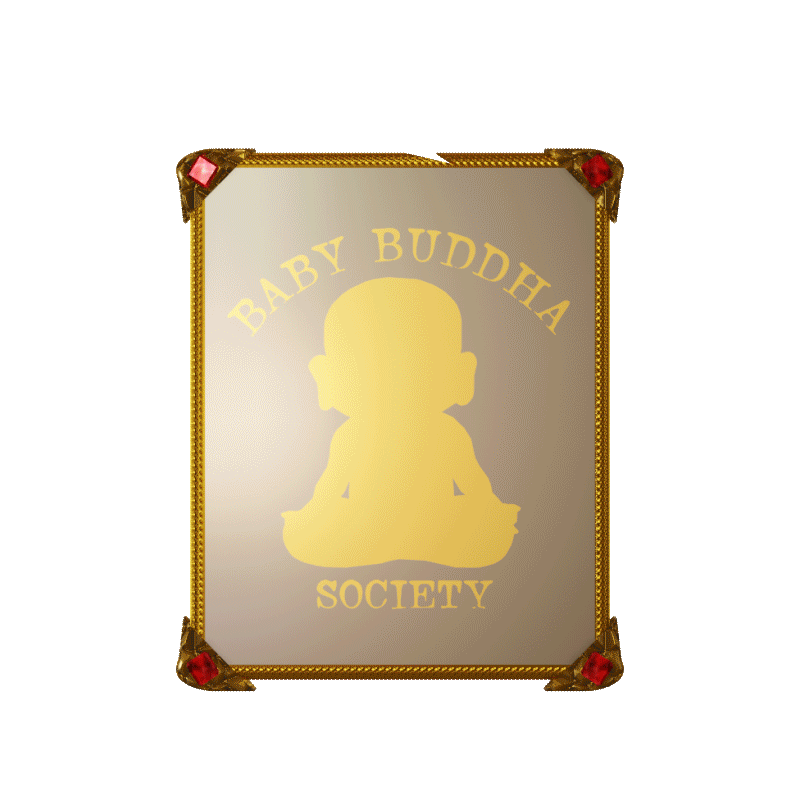 Ninja Verification Card
Our NINJA card is the rarest of all 3 tokens! There is only 20 cards available and there has only been 1 minted during the pre sale.
We are planning more utility for ninja holders which we will announce in our white paper. After all we will always need our ninjas to protect the society! They will be the warriors to help keep the society strong we will automatically reward ninjas with:
- Automatic OG council role which unlocks a private chat channel in discord to discuss project development and the future of the society.
- Unlimited access to all future airdrop raffles after our original plans are completed.
- Also we will randomly send you a 3D Baby Buddha once the season 2 collection is complete.